The March Promotion is sponsored by:
QUIKRETE /SPEC MIX
Win a $100 ticket to the Excellence in Masonry Awards Celebration!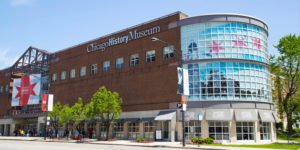 1601 N. Clark St., Chicago IL 60614
Saturday, April 21st  6 pm – 8:30 pm
Sign up for our eNewsletter to receive the promotion code. Don't worry, we'll send a reminder email in the middle of the month that will also include the promotion code. Sign up here >
Don't miss out…please add lsaul@masonryadvisorycouncil.org to your email contact list so our emails don't end up in your spam or promotions folder!
– The winner will be chosen on March 23rd, 2018 at 11 am. and notified by email.