[rev_slider_vc alias="contact"]
The Masonry Advisory Council is a resource for marketing, promotion, education, and training for the masonry industry in Chicagoland and NW Indiana. We provide support to make informed decisions regarding the use of masonry for commercial and residential buildings. MAC supports Architects, Structural Engineers, Developers, Mason Contractors, and Material Suppliers with professional resources before, during, and after construction.
Send us a Note with questions about our organization, offer suggestions for our website, or for help finding resources within the masonry industry.
For Technical Support — ASK AN EXPERT at MAC!
If you need immediate assistance please call 847-297-6704
The Masonry Advisory Council created a Chicagoland Resource Directory with a new website BuildwithMasonry.com . The website showcases some of the best masonry projects submitted to our 2019 Excellence in Masonry competition. You will be inspired by the design and construction provided by the Architectural firms, Contractors, and Masonry Suppliers of these projects.
Visit the Build with Masonry website to find quality suppliers of masonry materials, contractor supplies, local union masons, and registration for Masonry Apprenticeship School. These companies are leaders in the industry and provide innovation and professional services to the Chicagoland communities, Chicago suburbs, and NW Indiana.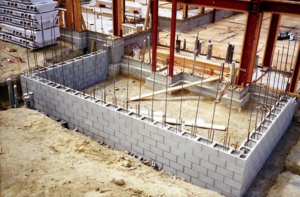 MAC has an extensive technical library available to you for downloading information on material specifications, design considerations, codes and ordinance information, and more.
The Masonry Advisory Council is not a supplier of masonry materials or construction services. To find a local supplier of masonry materials and products visit our Supplier Directory.
It's easy to connect and learn about masonry with The Masonry Advisory Council. Contact Us by filling out the forms below to be added to our database.
Add Your Home Information
 
Are you working from home short term or an extended time and want to receive our newsletter to an email address different than your work email? Let Us Know and we'll add that and your home address to our database. We want to make sure you have continued masonry updates, mailings, Excellence in Masonry schedules, and technical resources at your fingertips.
Masonry Advisory Council
1440 Renaissance Drive Suite 340
Park Ridge, IL 60068
(847) 297-6704