Masonry Young Professionals Group
Learn More About Building With Masonry.
Our Next MYP Event is Thursday, July 11th, 2019.
Sign up below to receive notification of the time and place!
It's Free, It's Fun, and It's a Great Way to meet people in your industry and your age group… Architects, Structural Engineers, Contractors, Suppliers, Manufacturers, Developers, & Interns who are south of 40.
We host our MYP events at fun and trendy places in Chicago and the suburbs where you can enjoy complimentary local beer, wine, and food while you network with your peers. And, of course, we'll have educational activities to help you better understand 'How to Build with Masonry'!
Thanks to all who attended our Thursday, July 12th event at the Catalyst Ranch in Chicago from 6pm – 8pm.
Tom Cuneio presented a revolutionary Virtual Reality program of the Milwaukee Bucs Stadium that was created in Revit. To learn more about this software and how Tom can help your organization utilize this 3D program, please contact him here.
Can't attend this event? Sign up below to receive email notifications of future events.
Below is a collection of education and self study materials that include videos and articles.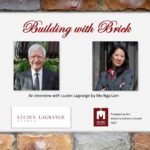 An Interview with Lucien Lagrange
Building with Brick
Lucien Lagrange was recently interviewed by My-Nga Lam about his career and architectural work. This short video discusses his thoughts about Building with Brick.
5 minute version https://youtu.be/b5z_hZ3_UU8
23 minute version https://youtu.be/Auc9ALZTe3U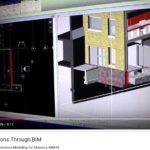 What is BIM for Masonry?
Learn more about BIM for Masonry in this 9-minute video. It is a great resource to more learn about designing and detailing masonry construction using BIM-M software. Watch it now> Building Information Modeling for Masonry (BIM-M)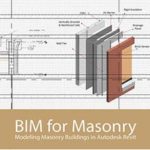 Masonry Unit Database (MUD)
The BIM-M Executive Committee has authorized development of Version 1 of the Masonry Unit Database (MUD). This will be one of the most significant projects of BIM-M and make masonry products more accessible to designers and contractors.
Version 1 will include generic concrete masonry and clay masonry units applicable to most manufacturers. This MUD version will include a web site for masonry users to obtain the database information for use in designing and detailing masonry construction. Read more…
The thematic issue on "Advances in Masonry Materials and Structures: Experimental & Numerical Modelling Aspects" comprises of eleven contributions from leading international research workers and practitioners. Contributions cover a wide range of experimental and computational techniques; the later includes analysis at different levels of sophistication and methodological approaches.
Historic Masonry Training – Dutchman Stone Repair
Watch this video to get Masonry tips for restoring Historic Buildings
CLICK TO WATCH
Sign Up For Our Newsletter