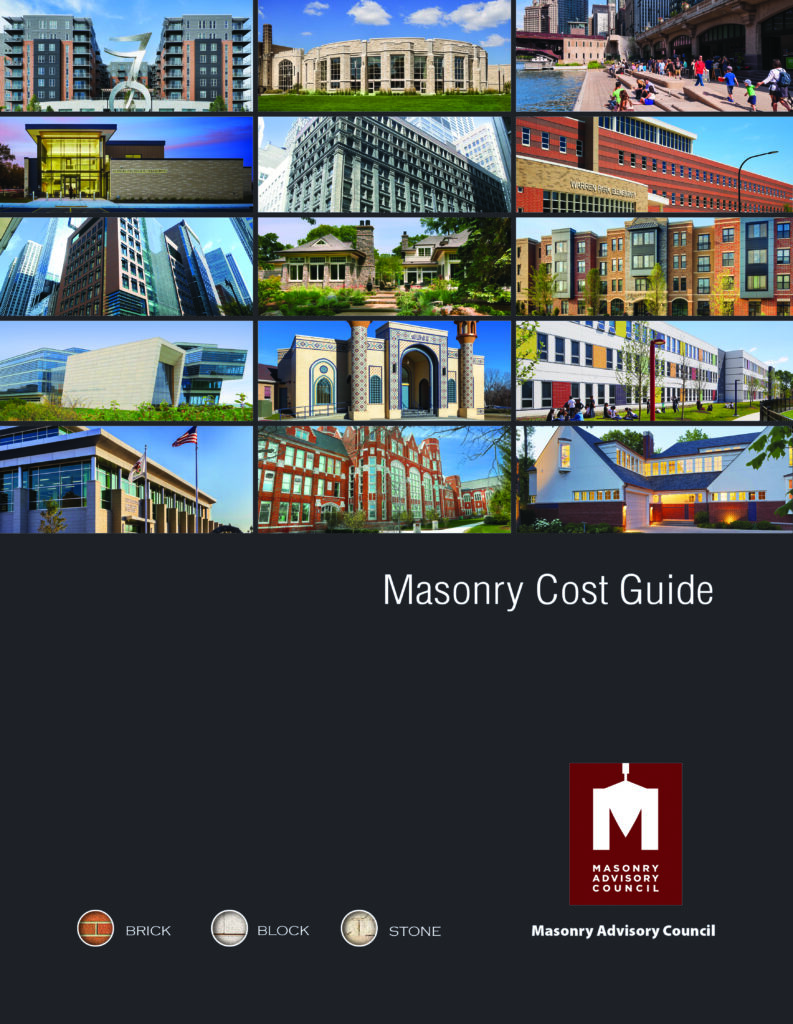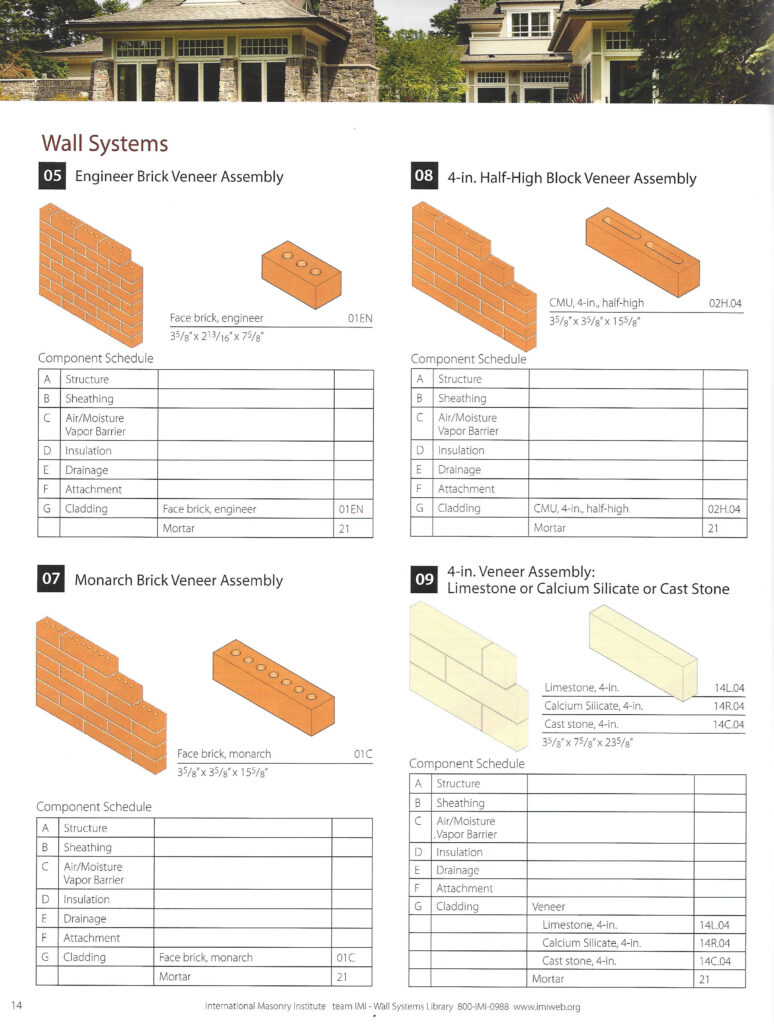 Order Yours Today! 
This industry resource masonry guide provides a general price structure for masonry materials, has detailed mechanical drawings, helpful how-to articles, and educational resources to help you better estimate costs for building with masonry. Use this guide to understand and identify the necessary components for successful masonry construction. 
The Masonry Cost Guide is Complimentary to licensed, practicing Architects and Structural Engineers in the Chicagoland area and NW Indiana only.
Other industry professionals can Purchase this Masonry Cost Guide by filling out the form below. We will email you a link to purchase your copy.
Note: This estimating guide has been computed using resources and pricing models for the Chicagoland area and NW Indiana. It should not be used as a price guide for other regions or states.
Do you want to be on the Advisory Team for the next edition of the Masonry Cost Guide? Let Us Know! 
Contact Kathy Kurzawa at [email protected] or call 847-297-6704
The Masonry Advisory Council supports these counties with marketing and promotion efforts:
Illinois Counties: Boone, Bureau, Carroll, Champaign, Coles, Cook, JoDaviess, DeKalb, Douglas, DuPage, Edgar, Ford, Grundy, Henry, Kankakee, Kane, Kendall, Iroquois, Lake, LaSalle, Lee, Livingston, McHenry, Ogle, Piatt, Putnam, Stark, Stephenson, Vermillion, Whiteside, Will and Winnebago in Illinois and Lake, Jasper, Newton LaPorte, Porter and Starke in Indiana.
The Masonry Advisory Council had extensive masonry input for this cost guide from our industry partners, the IMI. A big thanks to Scott Conwell and the IMI for the detailed drawings used in this book. Thanks go to our structural engineer industry partner, Forse Consulting for the educational articles used in the book. For more masonry educational material from Forse Consulting, check out our Continuing Education web page to view masonry education topics and to schedule one of their webinar presentations.